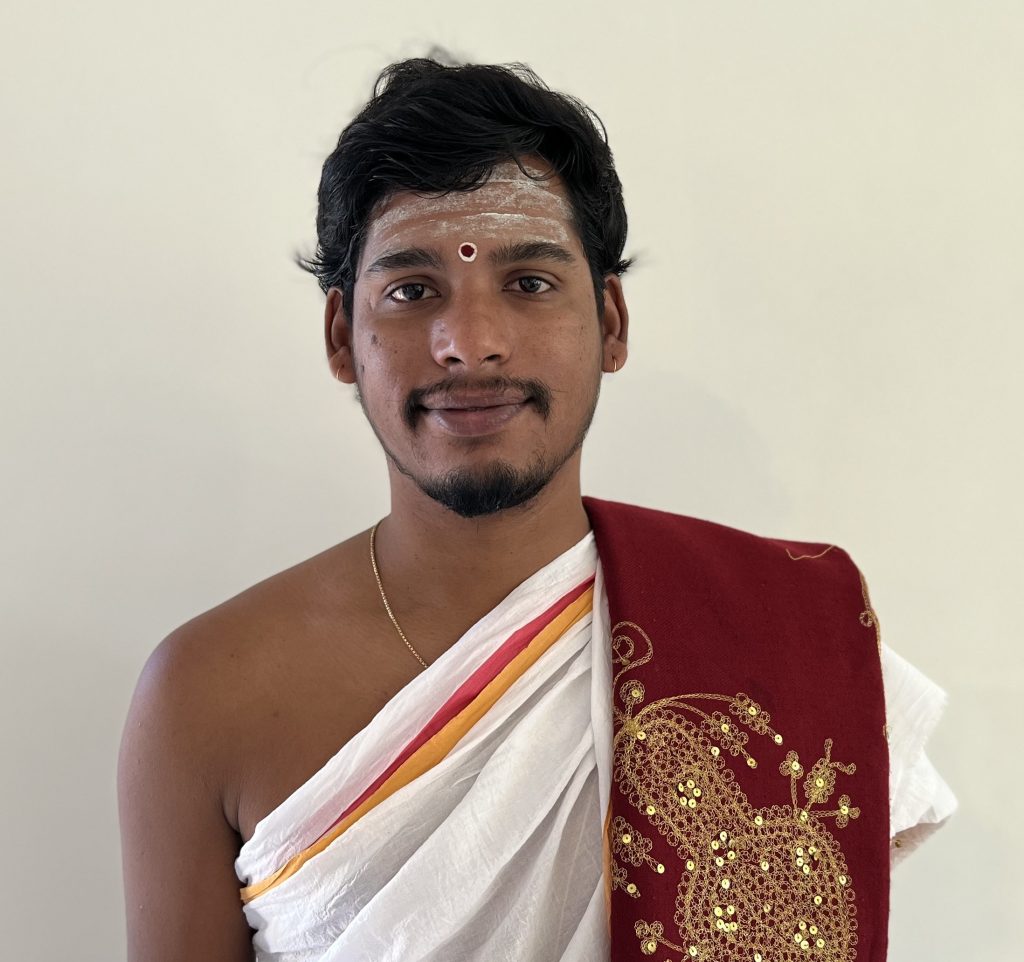 Our Priest Sri Narsimha Sharma Joshi comes from a traditional Vedic family and is a native of Hyderabad,  India. He is fluent in his native language, Telugu, Kannada, Hindi, English and Sanskrit and can understand a few other Indian languages.
Sri Joshi has studied Krishna Yajurveda Smartham from the School of Sri Sringeri Sharada peetam and Bachelor of Apasthamba Purohitham from Sri Venkateswara Vedic University, Tirupathi and Stood as a topper in all shodasha karmantham. Sri Joshi also has received Sri Vidya Deeksha (Initiation) at panchadasi level and he is well trained in conducting Sri Chandi Homam and Nava Avarana puja to Sri Chakra Maha Meru.
Sri. Joshi can perform all Pujas, Havans, Shanti Pariharas and Shrardhadhi Karmas at your house. A detailed list of Shodasha samskaras for Community from pre-birth to funeral rites services he can perform are listed in the temple website.
His Temple related work experiences to include: Devalaya Samprokshanam; Nitya Shodasopachara Puja; Abhishekams, Alankarams, Archanas; all Festivals; Temple Brahmotsavam, Kalyanotsavam. Devalaya Prathistapanas; Devalaya Kumbhabishekams; all homams to Devatas: Sri Chandi homam, Sri Sudarshana Homam and various other Yagnams normally done only in Temples. He can give explanation on various pujas and karmas. He is also well versed in Vastu Sastras.
---
Click here for Priest Services