---
BLESSINGS OF THE DIVINE MOTHER KAMAKSHI AND THE KANCHI SHANKARACHARYA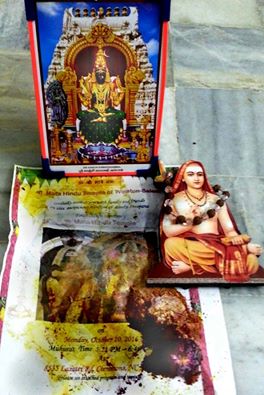 On Friday, in the middle of the night, I got a text from Aardra saying that she was on her way to Kanchipuram to visit the Sri Kamakoti Mattham and Sri Kamakshi Temple. The Divine timing is truly amazing! All of a sudden, it occured to us- why not get the blessings of the Divine Mother Kamakshi and the Kanchi Shankaracharya, Sri Sri Sri Jayendra Swamigal for the Temple's construction and the Oct 7-10 ceremony!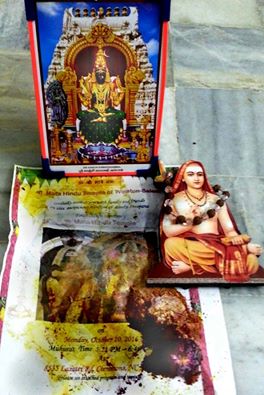 Upon arrival in Kanchi, she quickly got the invitation printed and proceeded to the Sri Mattham. There, Aardra had an opportunity to meet Swamigal and give him the invitation, show Him pictures, etc. Swamigal nodded, listened, and then blessed the invitation with Vibhuti and Kumkum.
In the evening, she went to Sri Kamakshi Temple and it was fully crowed with devotees. After the evening abhishekam and pujas finished, she was able contact the head priest and tell him about our proposed temple. He took the same invitation and kept it on top of Sri Chakra in front of the Goddess and then returned the invitation to Aardra with Her blessings and flowers from Her Lotus-feet.
Truly our Temple has the Divine Mother's Grace in every way, She clears the way for us and assures us of Her Presence again and again.
Recommended Posts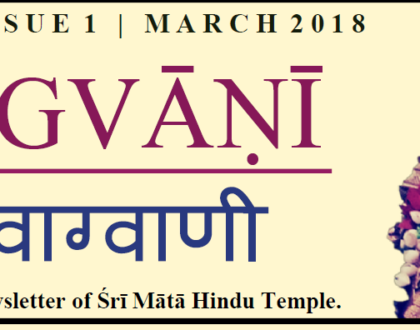 March 16, 2018
December 13, 2017